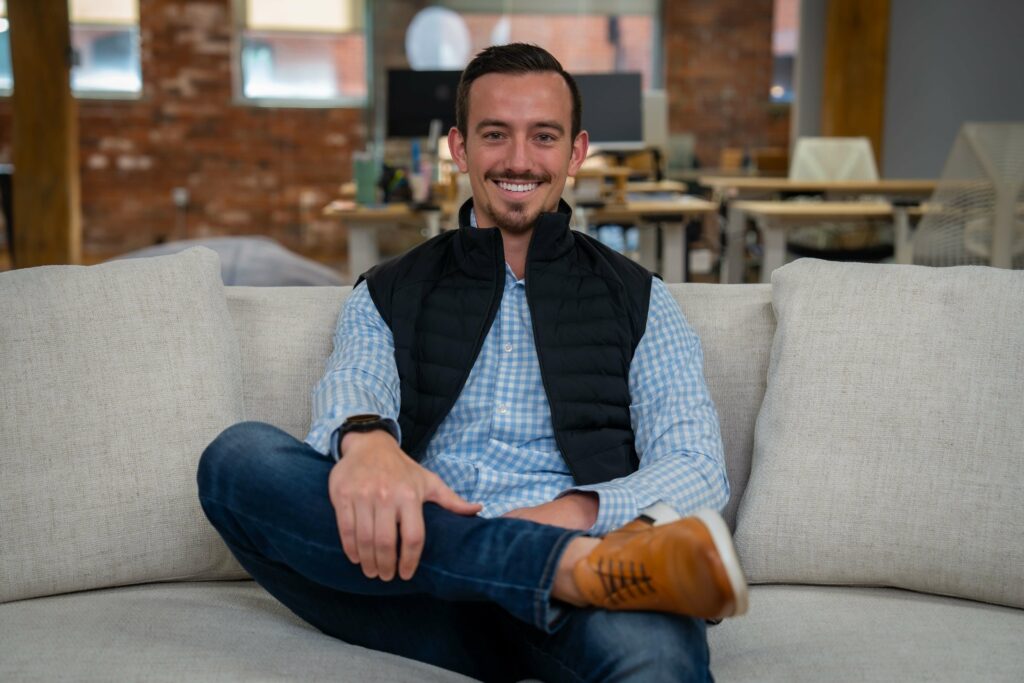 Ryan Gibson is the CEO of GH Hospitality, a leading short term rental property management company based in Columbus, Ohio. With a passion for helping property owners find the best solutions for their short term rental needs, Ryan leads a team dedicated to providing excellent service and performance. Outside of work, Ryan enjoys spending time with his wife Cory, staying fit, playing with his dog and socializing with friends. He is a firm believer in the power of hard work and dedication and is committed to making sure GH Hospitality always provides the highest quality service to its clients. With his experience and leadership, Ryan has been instrumental in the growth of GH Hospitality into the successful business it is today
"How we cultivate our relationships is often the greatest determinant of the type of life we get to live. Business is no different."
Will Hetherington is the Co-CEO of GH Hospitality, one of the best performing short term rental property management companies in the US. Will comes from a highly successful family real estate team, The Hetherington Team, and provides valuable insights in economics, finance, and marketing to help clients maximize the return on their investments. In his free time, he enjoys working on his house, playing with his dog, and staying fit. His primary mission is to be a leader in maximizing clients' income with short-term rentals in the Midwest. Will is committed to upholding the highest standards of excellence in all facets of GH Hospitality.
"If any of my competitors were drowning, I'd stick a hose in their mouth."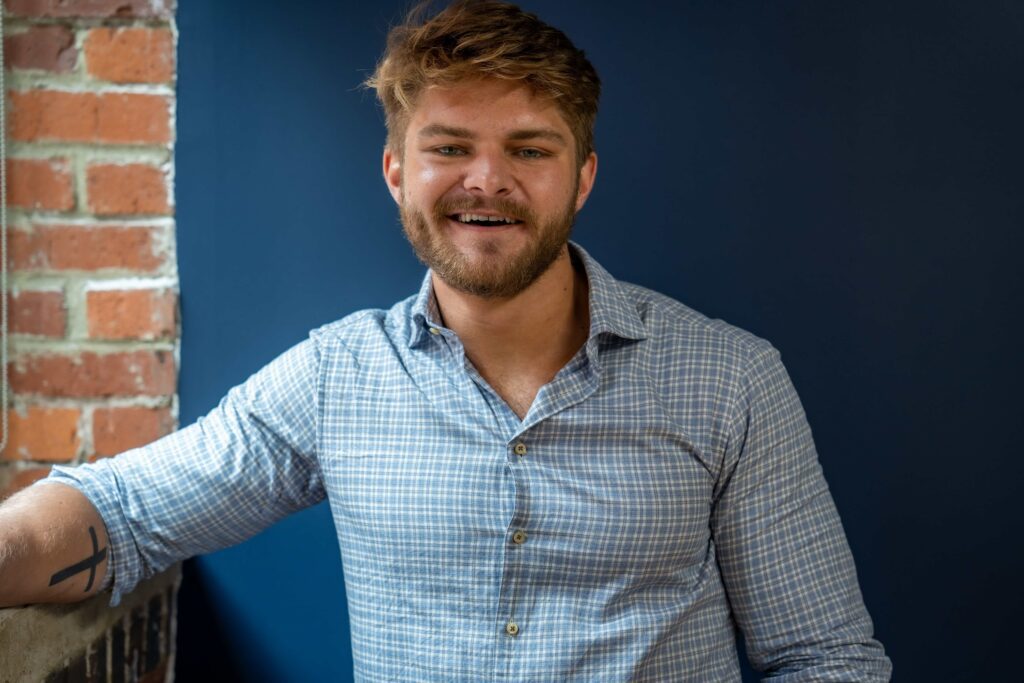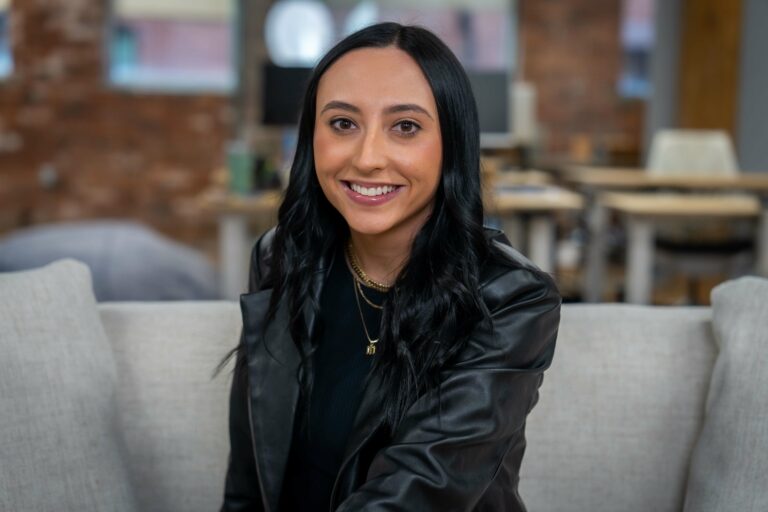 Michalla is an Executive Assistant at GH Hospitality, where she plays an integral role in ensuring the smooth running of daily operations. With a background in management, Michalla has a passion for planning, organizing, leading, and assisting on important tasks. She is skilled in organizational and time management strategies, allowing her to effectively run the back end of the organization. In her free time, Michalla enjoys spending time with her family and friends, as well as caring for her two dogs.
"If people are doubting how far you can go, go so far that you can't hear them anymore."
Daniel's background and passion for property management, real estate development, and entrepreneurship have been invaluable tools for the Gibson & Hetherington team. He not only specializes in the care of the physical properties, but is also over seeing numerous operations such as customer service, sales, maintenance, and growth of the company as a whole. Prior to joining Gibson & Hetherington Luxury Properties, Daniel spent nearly three years managing and overseeing different real estate projects in South Florida where he fostered the begining of his career and honed his skills he implements today. As a Youngstown, Ohio native, Daniel earned his Associates Degree in Business Management at Kent State University where he met his wife, Cassidy. During his free time, Daniel enjoys sports, spending time outdoors, and creating memories with his family and his dog, Meatball. 
"If something's important enough, you should try. Even if – the probable outcome is failure."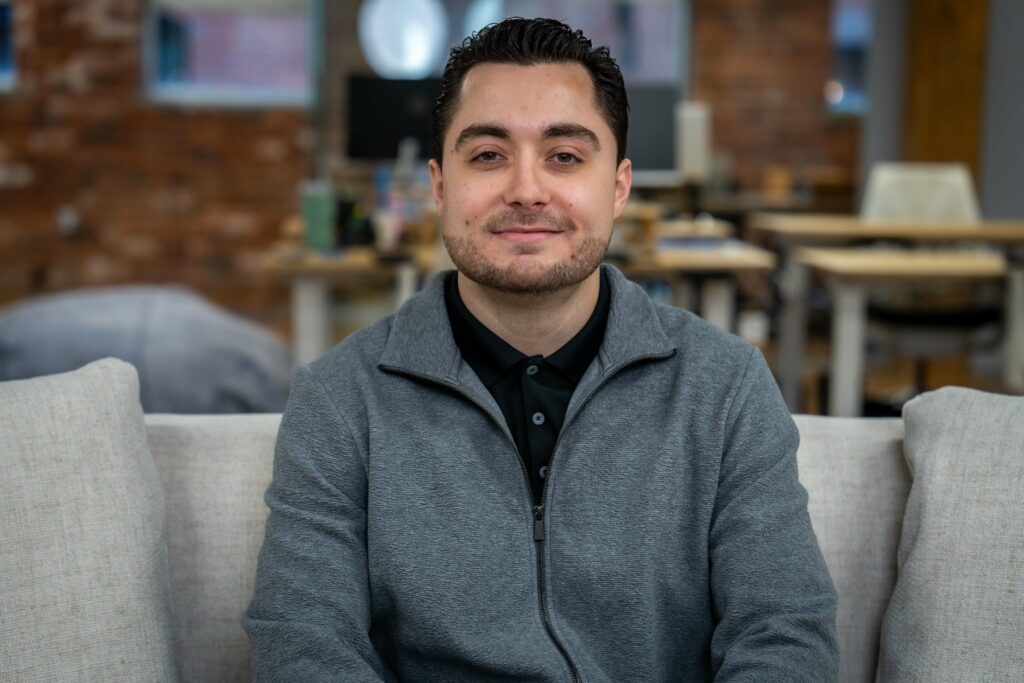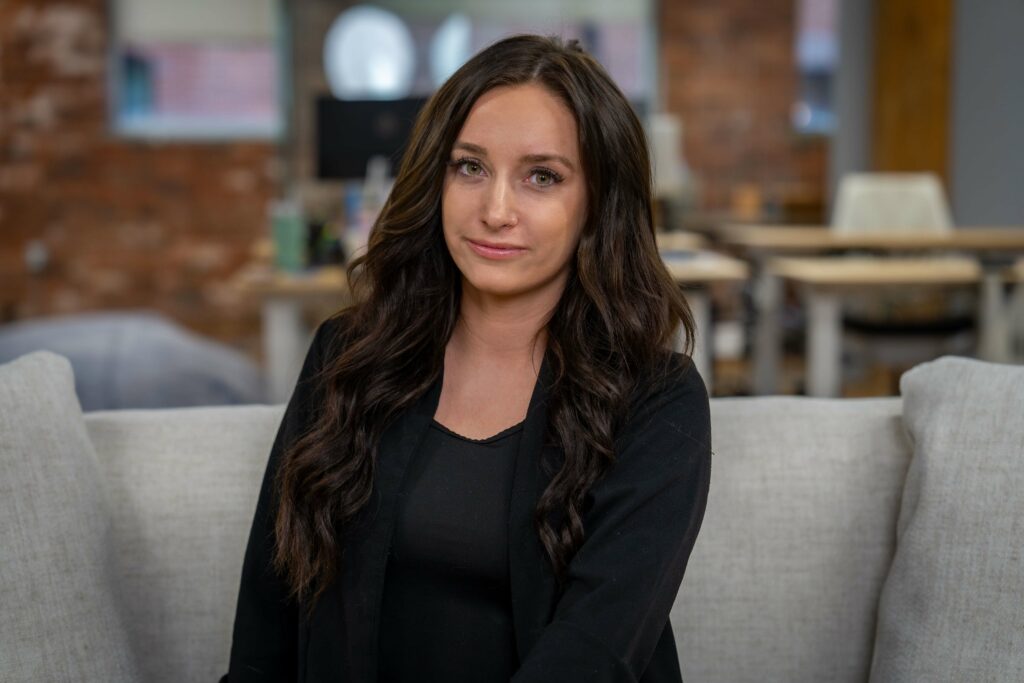 Sarah Scott is an experienced and dedicated Account Representative at GH Hospitality, a short-term rental management company. With her previous property management experience at a large real estate development firm in Columbus, Sarah brings a wealth of knowledge to the team. She is highly skilled in problem-solving, customer service, analytics and research for proformas, and providing advice on optimizing listings. Outside of work, Sarah enjoys spending quality time with her family, going to concerts with friends, and taking her dog to the park. She is a motivated and hard-working individual who is passionate about her work and is committed to providing the best service possible.
Head of Interior Design and Sourcing
Cory, Wife to Ryan, has been a huge instrumental role in designing difficult locations and overcoming hurdles to guest comfort and enjoyment. She has also supported Ryan and Will from the very beginning when they were personally setting up Airbnb's and continues to do so today. Her hobbies include fitness, spending time with her friends and family, designing GH's Apparel and painting some of the artwork prized in our local units.
"Success is walking from failure to failure with no loss of enthusiasm."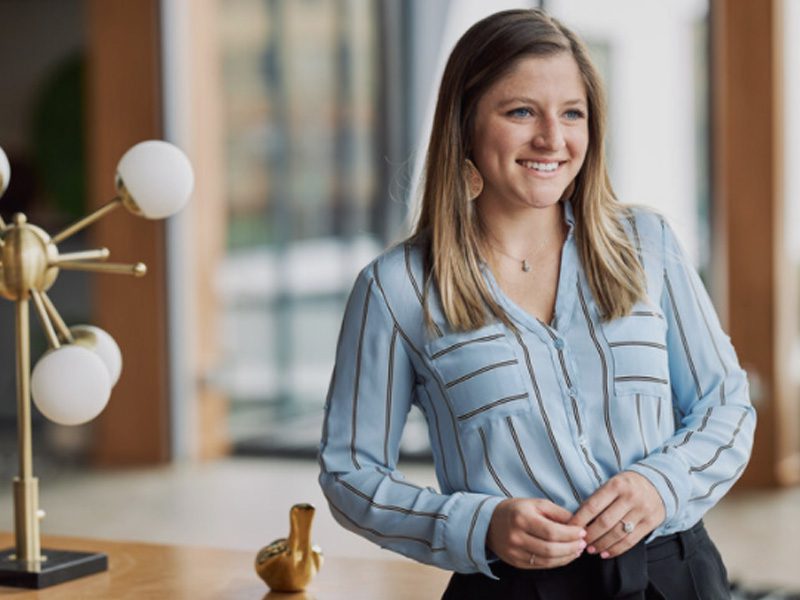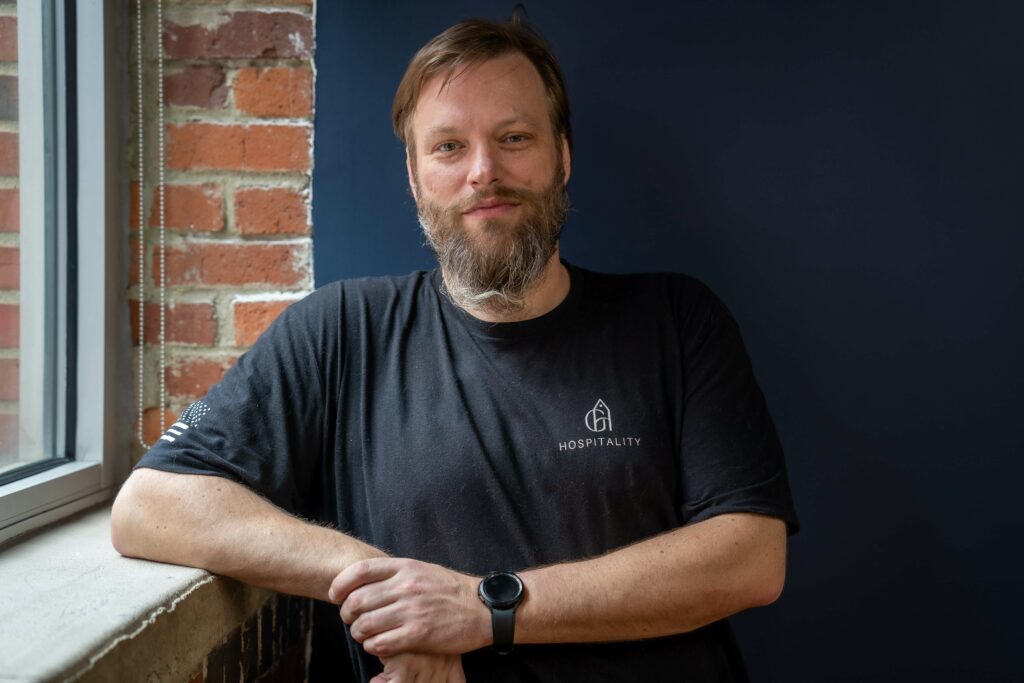 James Himes is a renowned Head of Property Maintenance for GH Hospitality. With over a decade of experience in property maintenance, James is an expert in hard and soft landscaping, always delivering outstanding guest service. His reputation for loyalty, hard work, and customer service is widely known. When he is not working, James loves spending time with his long-time partner Stephanie and enjoys relaxing in the comfort of their home. He is passionate about the work he does with GH Hospitality and is always striving to go the extra mile for his guests. James Himes is committed to maintaining the highest standards of excellence and raising the bar for short-term rental maintenance in Columbus Ohio.
Stephanie Webb-Scott is a highly experienced Operations Assistant at GH Hospitality. She has over a decade of expertise in problem-solving, customer service, laundry and linen care, and inventory and supply management. Stephanie was the former manager of a high-performing McDonalds location and a Swan Cleaners location and is renowned for her dedication and commitment to providing top-notch service. She is willing to drop anything to assist a guest or client and can work for hours without complaint. In her personal life, Stephanie enjoys taking care of her pets and spending time with her partner James. She is passionate about the work she does at GH Hospitality and is always striving to exceed expectations and go the extra mile to ensure a positive experience for her guests. Stephanie Webb-Scott is a dependable and reliable operations manager who is committed to improving the lives of her team members, clients and guests.
"Perfection is not attainable, but if we chase perfection we can catch excellence."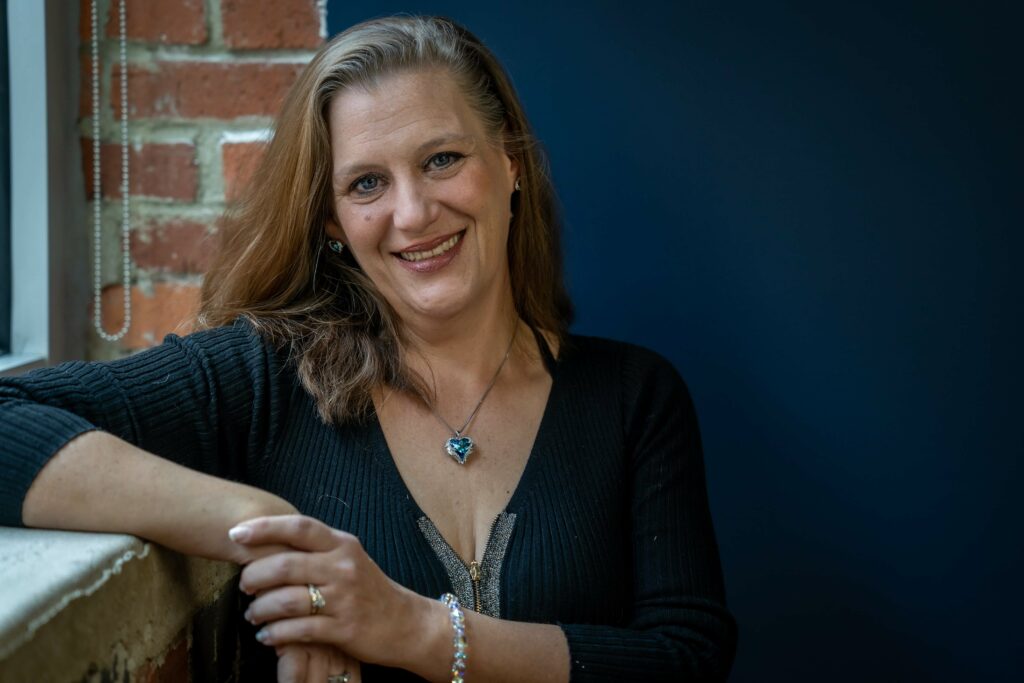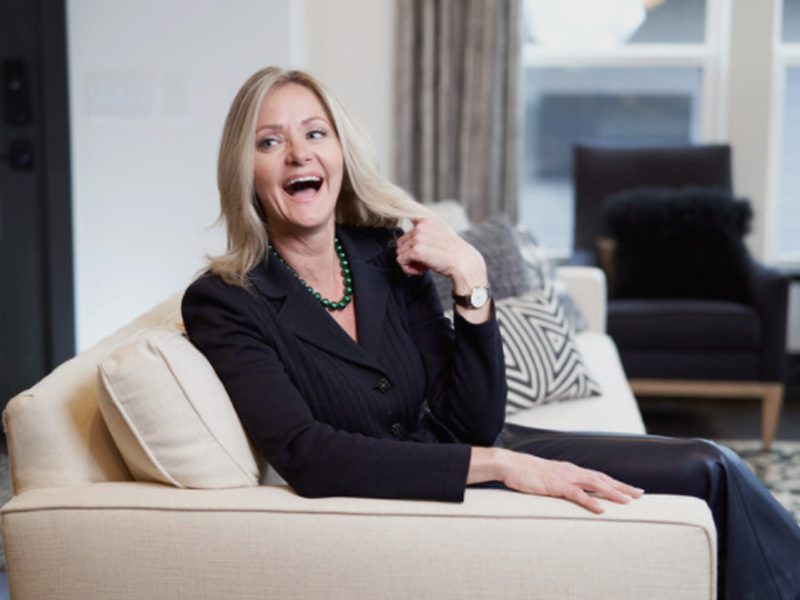 Owner of the Hetherington Real Estate Team and Business Consultant
Lorene is an absolute powerhouse. She leads one of the top real estate teams in Columbus, Ohio and has played an instrumental role in the company. Her input and advice on our service to our customers and their growth as investors has given us a huge advantage over the competition. Lorene's hobbies include tennis, cooking, and spending time with her family.
"Rule No. 1 is never lose money. Rule No. 2 is never forget Rule No. 1."
-Warren Buffet, Berkshire Hathaway
Head of Emotional Support and Good Vibes
Toby is a valued member to Gibson and Hetherington, despite eating the teams shoes and demanding constant attention. He has been a huge support to Will and Ryan during many late nights and always makes the work days a little brighter. Overall, his hobbies and interests include chasing squirrels, eating prized possessions, and begging for leftovers.
"Life is like a box of chocolates. You never know what you're gonna get."