Serving guests with a quality experience through top-notch customer service, attention to detail & consistency.
International Short-Term Rental & AirBnB partners!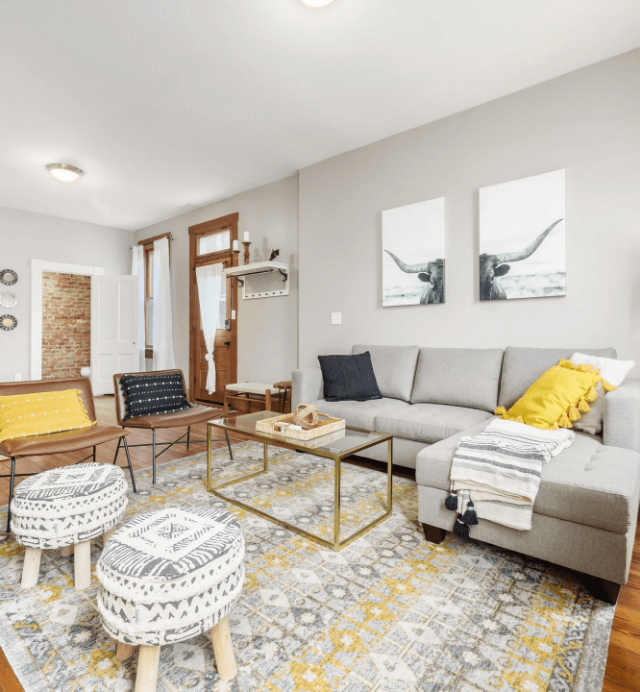 What You Get With GH Hospitality
GH Hospitality is a local property management company done right. We manage over 68 Airbnb's (short-term rentals) in Columbus. We aren't here to waste your time or charge you a fortune. We serve our partners – not haggle them. If you need a great property manager for your home, we will treat you and your properties with respect and value your time and ambitions.
Getting a proforma for your property is 100% FREE without any obligation to accept. Why not see if we are a good fit, before locking yourself into a long-term agreement with an average company?
Airbnb Property Management in Columbus Ohio
Interested in getting a free Airbnb management quote for your property in Columbus Ohio?
GH Hospitality is one of the top Airbnb managers in the state of Ohio. No parties, no excessive fees, 100% results guaranteed. In fact, investors who switch to GH Hospitality from another Airbnb manager earn an average of 34-93% more top-line revenue per year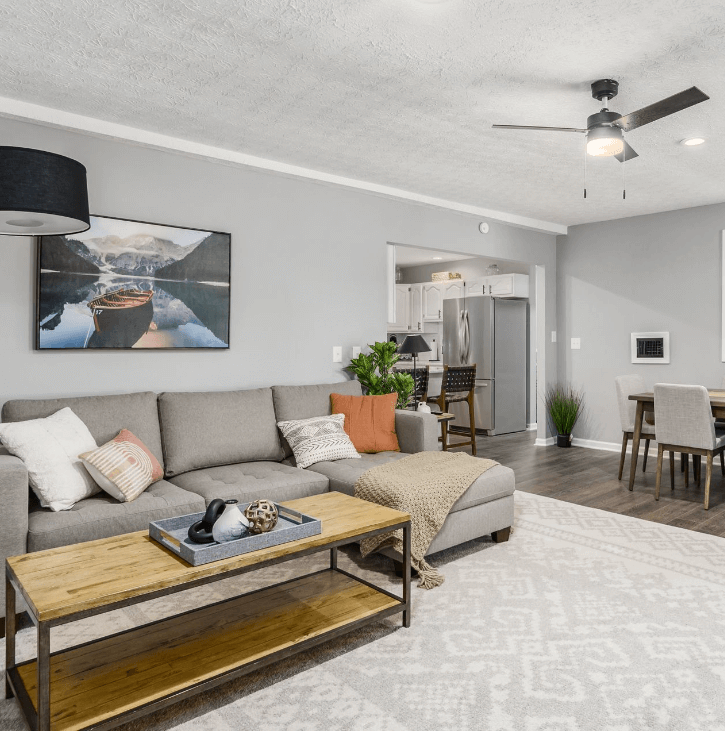 Your Trusted Airbnb Property Management Company
How One Investor Earned Over 41.91% Over Other Airbnb Property Managers In Columbus
Prior to connecting with GH Hospitality, I was involved in long-term rentals. The return on my investment was mediocre at best. I was hesitant to venture into STR/s because I didn't have a team that I could trust to operate my business as though it was their own. GH Hospitality solved that gap immediately and so far I have 10X my revenue with my short-term rental…
… In my humble opinion, creating wealth requires the velocity of money (how soon can you get your original investment back so you can redeploy it into another investment). It requires leverage (using other people's money). time. and expertise. GH can assist with successfully marketing your property on the platforms that could have the biggest impact and can position you to generate the most revenue which helps with velocity. Lastly, you can leverage their time and expertise to lessen the headaches, frustration and mistakes that come with trying to do everything yourself."
Eddie Hernandez, Owner Of A Columbus Airbnb Under GH Hospitality Management
Airbnb Property Management Columbus
• Listing your property on Airbnb and other STR platforms in Columbus with GH Hospitality means you won't need to deal with any marketing, talking with guests, running toilet paper to units, maintaining your units, or any other tasks that prevent you from finding more deals and raising more capital. We offer an easier way to get you to financial freedom.
• As a local Columbus management company with 3+ years of experience, we cut out the crap, make you more than you would on your own, and eliminate headaches.
• We're Will and Ryan – aka the top Airbnb Property Manager in Columbus. We take all the stress out of managing your properties away and deal with the day to day hassles so you don't have to. Our goal is to make each of your properties in Columbus as profitable as possible.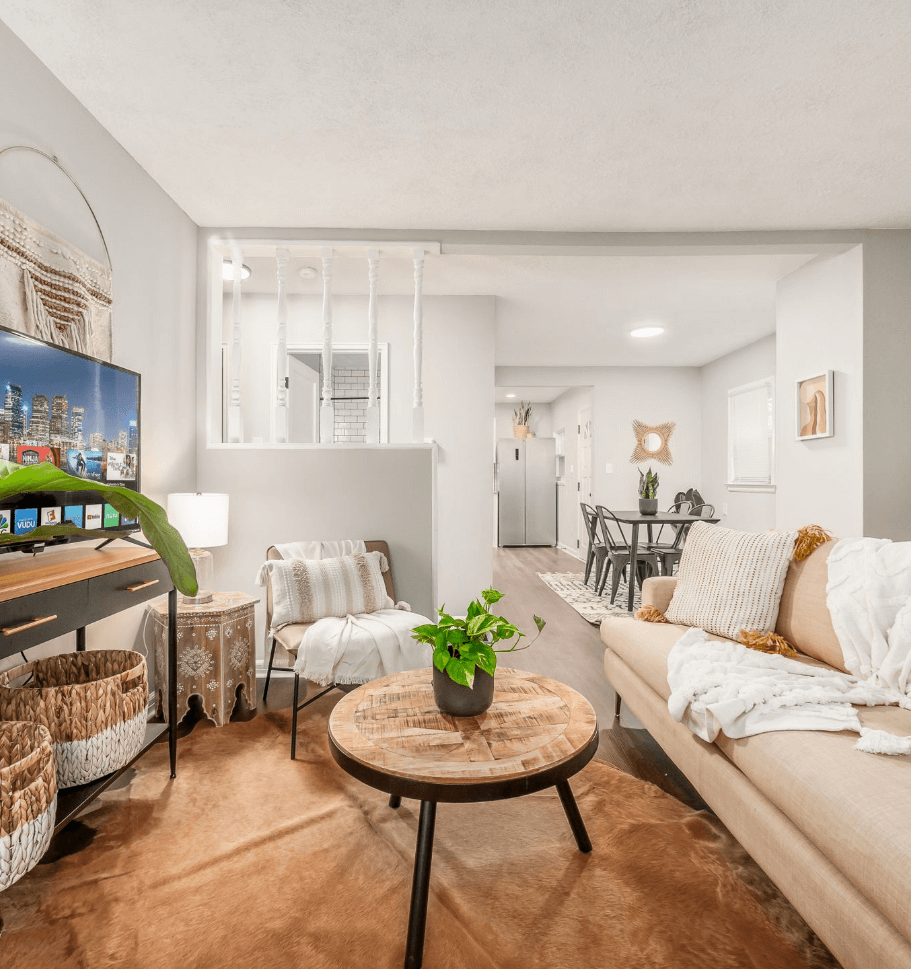 Get Your Free Proforma To See What Your Home Can Do On Airbnb
We Manage All Types Of Airbnb's In Columbus
We help all kinds of investors. Whatever your situation or goals are, we can help you make more income with a fraction of the headaches. You could be only doing long term rentals and hate the low returns, or you could be struggling to sell your recently renovated flip in downtown columbus. Maybe you're currently trying to rent out your own Airbnb or have it managed by one of the other Airbnb management companies in Columbus. We have seen it all throughout the years of managing other investors units in Columbus, OH. Whatever type of property, be it a German Village house, duplex in Old Town East, Small home in Gahanna, townhouse in the short north, or apartment in downtown (if HOA allows), we can manage it without any crazy fees, high set up costs, or low cash flow. The only thing you'll hear from us (or guests) are how much you've made in the previous month, unless you want to catch up for coffee and talk about the other ways we can help you get to financial freedom. You don't even need to completely remodel your units, or dump a ton of money into marketing or design. You could hand us the keys and we can get it cash flowing inside of 3 weeks (if shipping times allow). We also provide unit design, furniture sourcing, furniture building and moving, staging, and professional photography. You don't even need to research or optimize anything, we can set up and manage your airbnb as fast as you need.
How Do I Get GH Hospitality To Manage My Airbnb In Columbus?
Have Us Manage Your Airbnb In 3 Simple Steps
We manage airbnbs in Columbus, OH with our battle-proven systems and team, so you don't have to worry about damage, buying or replacing furniture, or dealing with late night parties. We are a local, Airbnb Management company. We are not a channel manager or software. If you need each property to perform at the peak profit level in Columbus, you can count of GH Hospitality to manage your portfolio and get the job done.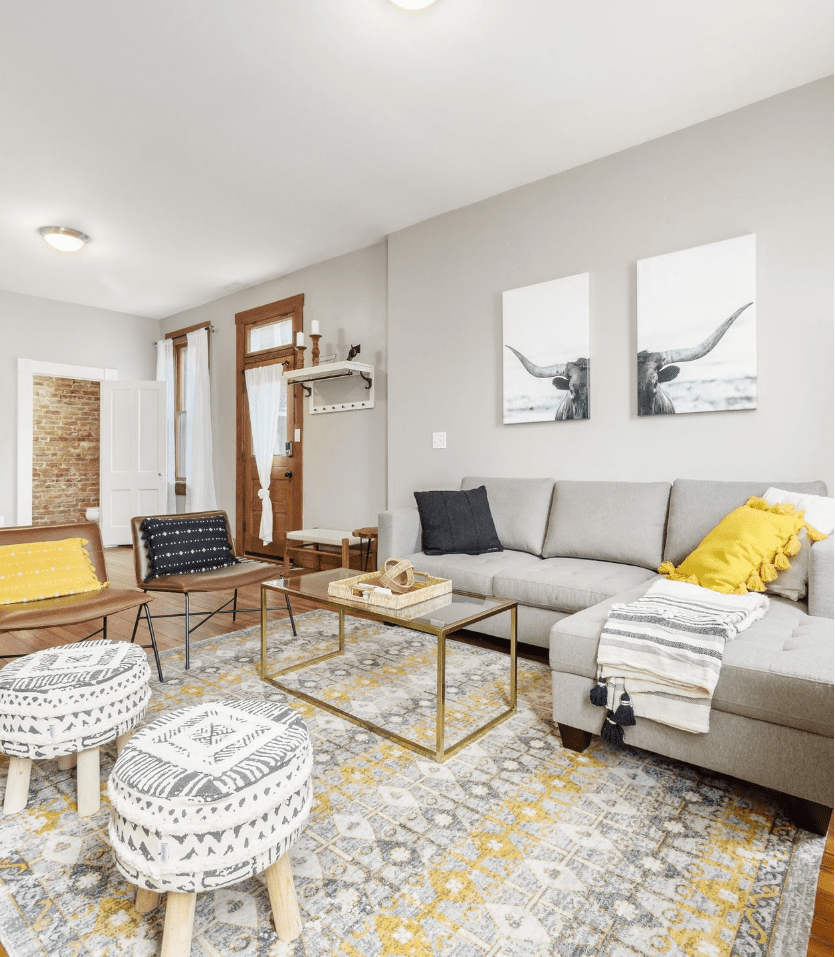 Short Term Rental Property Management In Columbus
Low cash flow sucks; we hate it too. Investors on average earn 50% more with our trade secret marketing, than with competitors. Ask the other guys about their ratings, and investigate for yourself.
No High Fees Or Set Up Costs
Before locking yourself into an agreement with another company, see if we have better numbers. Unjustified high fees are overrated. We can list your property in weeks. No haggling. No excessive fees.
When you list your property with us, you're not just getting top performance. You also get a 24/7 customer service and surveillance team, low cost maintenance, local referrals (for more deals and low cost contractors), hotel quality cleaners / linens, and of course our veteran on the ground operators.
Investors Love Us And You Will Too!
Great job on this, let me know if you need any google reviews for this oor if you can pull it from our google my business page (GH Hospitality, Columbus OH)
Great job on this, let me know if you need any google reviews for this oor if you can pull it from our google my business page (GH Hospitality, Columbus OH)
Great job on this, let me know if you need any google reviews for this oor if you can pull it from our google my business page (GH Hospitality, Columbus OH)

Shay Talton
Very nice guys! They took great care of my friends and I. Couldn't have asked for better service! Highly recommend!

Cory Kinder
Had a great experience and the team was awesome! They responded so quick to anything we needed and definitely went above and beyond to make sure we had a great experience. Highly recommend, will definitely be using them again!

Ava Nicole
Beautiful place, very clean and prompt customer service. Great visit and will definitely stay here anytime we visit. Highly recommend.

Mark Martinez
Very professional and quick responses. Place was amazing and a nice "home away from home". Highly recommend! Will being using them in the future for family and friends.
You can get all the benefits of Airbnb without doing any of the work. Seriously. With economies of scale, GH Hospitality has the power (and willingness) to distribute world class levels of marketing and management across the entire portfolio. The result, is exceptional returns at a fraction of the cost. You may have thought, if I list my property on Airbnb myself, I can get out of paying for a manager. These are our favorite people to serve, because after months of trial and error, they eventually realize the whole scope of what we do for our people and the role we play on your team. You keep raising capital and buying more deals, we make sure the portfolio keeps printing money.
Still Wondering How we Manage Your Vacation Rentals? Here are the differences between managing your Vacation Rental in Columbus with GH Hospitality versus managing it with the other guys:
Airbnb Management With GH Hospitality

Airbnb Management W/ Other Guys

50% better top line performance on average, enough said

In most cases, low quality managers with poor reviews actually hurts your returns over time.

We have never lost a partner in 3 years of starting.

Just ask for some cold hard numbers about how many people they lost this year.

We vary our split based on level of work needed, and opportunity for the both of us.

They usually charge between 20% - 30%, but will also add in other expenses and fees you will have to pay for.

We use A/B testing with all of our designs to determine which look has the highest return on investment

If they are finding all of your furniture from one vendor (amazon, wayfair, athome), you could be overspending by thousands. Deals are spread out.

We meet with Airbnb monthly over our performance and their algorithm updates, set up with local traffic drivers, and tailor our marketing to attract only the top paying guests visiting Columbus. Increase in Demand = Increase in Profit

Make sure they have a method for improving your search engine placement on each platform, if you can't find their units online it's a bad sign.

We do mandatory monthly walkthroughs, haggle with guests trying to get refunds, lawn care and snow removal, maintenance schedules, 24/7 security camera monitoring, it truly is a work of art.

If you want to check out their quality of management, book one of their units and see the damage for yourself

We give guests the best experience possible, they give us an average of 4.8 stars or higher, and keep coming back to our units long term.

Unfortunately, this is an online review from a guest for one of our competitors properties…
"Really poor experience with this place. it's a vacant home with a few beds thrown in. House was not clean or appointed in any way. All chairs had what looked like urine stains on them. Beds also dirty and stained. No amenities aside from towels. Trash left in cabinets. Home was 80 degrees on check in and there was absolutely no prep to accept guests. Communication with the 'host' is part automated and part a management company who wasn't very helpful in resolving issues. Home is in a bad area and door looked like someone had tried to kick it in. After hours of trying to speak to the host 'their number doesn't accept voice calls', got a fast talking spinster who wasn't really listening at all and tried to swap another house in another bad area. After a lot of back and forth, I finally got my money refunded. I won't stay in another ************ property again. Truly an awful Airbnb experience."

We love getting you connected with other great people in Columbus, the more successful your investing career is, the more units you are able to buy long term. It's a beautiful harmony

Look out for kickbacks and poor performance referrals
Get Started Managing Your Property With GH Hospitality Today
Imagine having 5-15K coming in monthly per property, all while not having to respond to guest messages, search online for the best deal on a couch, deal with parties, or make late night visits to units. Managing your Airbnb with GH Hospitality is your quickest and easiest way to financial freedom.
There's An Easier And More Profitable Way.
Get A Free, No Obligation, Proforma Today.
Our Columbus vacation management service may not be for everyone, but proformas are no obligation and hassle-free. If you ever do decide to list your property on Airbnb, you'll at least have a benchmark proforma to work up to and can always fall back on if you change your mind down the road.
A Quick Way To Get Your Columbus Property Cash Flowing On Airbnb
Here's a basic breakdown of what Airbnb Managers in Columbus should do, or what you can decide to do on your own time.
How To Never Have Guests Damage Your Units
Saying we just manage Airbnbs in Columbus is a relatively vague term. The levels of attention to your property vary greatly between different "management" companies. With GH Hospitality, we spend countless hours thoroughly checking units and vetting guests before booking to make sure we leave your property in better condition than when we started. If you are worried at all about guests damaging your Airbnb property, we've got you covered.
The Best Airbnb Management Company In Columbus, Ohio
Ready For A Free Proforma?
Our services might not be for everyone, but our Airbnb proformas are no obligation and hassle-free. Unlike the other guys, we use real, current data from the nearby units in our portfolio to give you the most accurate estimate. If you decide to go it alone, you'll at least have a proforma to work up to or consider in the future. Quickly fill in our simple form below or call us at (614) 324-0189 to get a fair, hassle-free, no-obligation proforma from the GH Hospitality Team!
Get Your Home To Be One Of Columbus's Top Airbnb's Without Lifting A Finger
No hidden fees or excessive commissions. Get your property cash flowing as soon as you'd like. Fill Out The Form Below.
Areas We Manage In Columbus
We manage Airbnb's in ALL Columbus neighborhoods and surrounding suburbs in Central Ohio. Do you not own property in Columbus? That's okay! As real estate professionals, we can either see if there is someone we know who can help where you are or set up another team in that location. We are currently setting up teams in Florida, Texas, and Tennessee, contact us to see if expanding works for you!
GH Hospitality is here to help you make the most in real estate in Columbus, even if it means referring you over to another option.
Manage your Airbnb with someone you can trust. Simply fill out our form or give us a call at (614) 324-0189 to see if we're the best fit for you.
Airbnb Management Columbus
Airbnb Management Suburbs
Airbnb Management Lake Houses
Airbnb Or Vacation Rental Common Questions
Is Listing Your Property On Airbnb In Columbus A Good Idea?
Let's face it. Deciding to do Airbnb's with a portion of your portfolio can be daunting at first. The investors who benefit the most from quality Airbnb management want the highest and best use for their property. If you have a home, especially a large home, in Columbus Ohio, listing it on Airbnb can be an extremely lucrative option. Some of the properties we manage, bring in on average 8.26-15.13K monthly, and they're not where you think…
If you're still wondering if listing your home on Airbnb is a good idea, the only way to know for certain is to request a free proforma estimate from us. The proforma is free of charge and we're happy to go over your options and provide information so you can make the right decision for your investment goals.
Are Those Vacation Rental Management Companies Legitimate?
Most Airbnb/vacation rental management companies are real. However, not all of them are legally licensed. Even more important, the quality and cost of their management and marketing is where things get tricky. Here are some things to look for and questions to ask to ensure you're dealing with a competent and reliable short term rental property manager.
Airbnb Or Vacation Rental Common Questions
Can Airbnb manage my property?
Unfortunately, Airbnb only is a booking channel platform, similar to home sales are to Zillow or the MLS. The only people that can manage your units legally in Columbus are licensed real estate agents or property management companies.
How much do airbnb managers charge?
Due to the extensive ongoing work, overhead and expertise needed, Airbnb managers in Columbus base their charges off of the gross revenue minus cleaning fees and short term rental taxes in Columbus. This usually results in 20% at the very low end, and 40% at the very high end. In real estate, you get what you pay for, but it is always worth getting multiple free proformas to make sure you are getting a fair price.
How much do Airbnb Managers Make?
Airbnb managers fulfillment and overhead varies greatly from company to company. Some companies put no money towards employees or back end systems and partnerships, others value it greatly as they understand it is responsible for generating higher returns on equity for their clients.
What does an Airbnb Manager Do in Columbus?
A good airbnb manager should make you more money than what they charge and keep you focused on what you do best. This means anything and everything related to getting you a higher profit margin on your units and dealing with all of the work 24/7, 365 days a year.
Are Vacation Rentals legal in Columbus?
Airbnb's and short term rentals have no zoning restrictions in the city. The only thing you need to look out for in Columbus are HOA's, as well as making sure there aren't too many other Airbnb's near you to oversaturate the demand in the area.
What is Airbnb/Vacation Rental Management?
Airbnb management is a relatively new profession where a licensed company helps take care of the marketing and work associated with running the short term rental. They do the day to day work, and investors bring the properties.
What are the main things to consider when choosing which property to list?
The main thing to consider before listing your home on airbnb is seeing if it's right for you. Ask a couple Airbnb property management companies near you to give you a free proforma to determine the opportunity of your unit, then go into detail with each vendor to see if they are a good fit for what you really value in a property management company in Columbus.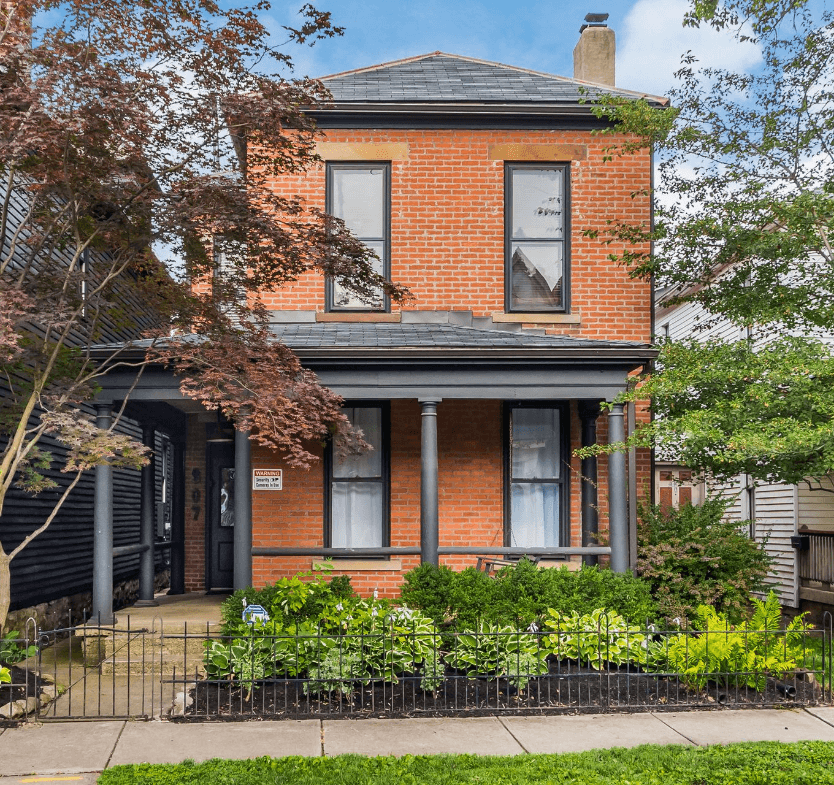 The Best Way To Manage Your Vacation Rental In Columbus
As real estate professionals, GH Hospitality is the easiest way to improve your Airbnb's performance in Columbus Ohio. Don't own real estate in Columbus? We manage property all over Ohio. We love all the surrounding cities and attractions of Central Ohio including Buckeye Lake, Indian Lake, New Albany, and Dublin. We even are starting teams in Florida, Texas, and Tennessee! If you want your vacation rental to have peak performance without any issues or hiccups, we'd love to make you a fast haggle-free proforma for your property. We understand the problems associated with running a large or small portfolio. You may be stressed or disappointed, but there are no real estate challenges we can't overcome. Our promise is to treat our partners with best service we can provide to get them to their goals. If you're thinking, "What Airbnb Property Manager Is Best In Columbus," calling us would be the best decision you've made all day.
Feel free to contact us and we'll get back to you shortly